Vietnam trip - Sublime rice terraces in the North
PRIX À PARTIR DE 565 USD PER PERSON, BASED ON A GROUP OF 6 PEOPLE
Trip presentation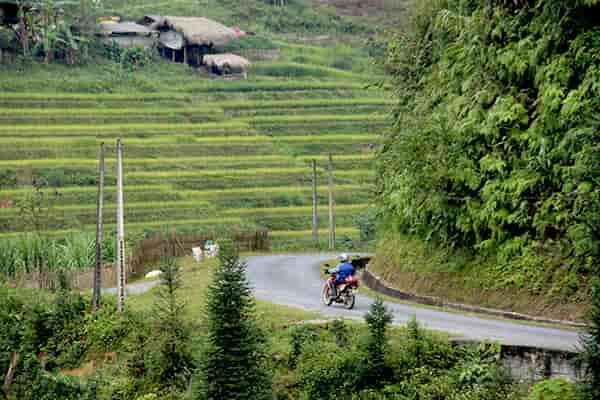 The rice terraces of northern Vietnam that have appeared for hundreds of years are built by skilled hands of the Dao, Hmong, Ha Nhi, Tay and Xa Pho. Due to the steep relief and fertile soil, created by altered granite rocks and mountain cliffs often filled with water, ethnic minorities have been establishing terraced rice fields for rice cultivation for generations. These people are still proud of their rice fields as a precious basket of natural foods that provide rice and other agricultural products for their lives. The curved terraces seem to be in perfect harmony with the landscape, creating a hypnotic pattern across hills and valleys. They make spectacular places for hiking and photography. Discover the incredible landscapes of the rice terraces for a motorbike trip to Vietnam with Vietnam Exploration!
Hanoi > Nghia Lo > Mu Cang Chai > Sapa > Bac Ha > Phuc An > Hanoi
Detailed program day by day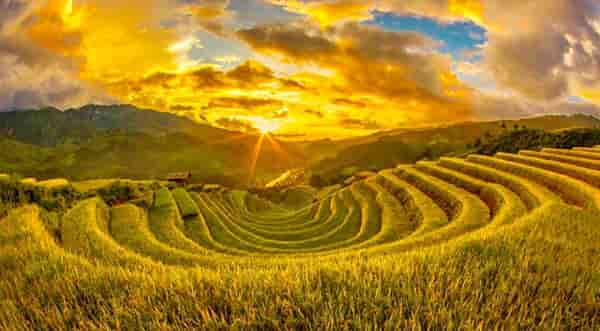 The best times to admire the rice terraces
May to June: This is the transplanting period. At the beginning of the rainy season, the preparation of the rice fields begins. The water that flows from the mountains feeds the filling rice fields and looks like sparkling mirrors reflecting the blue sky, clouds and peasant women in colourful robes working on the fields.
From late June to late August: There will be differences in green shades on the fields.
From mid-September to mid-October: The rice ripens, the rice fields change colour from green to yellow. The harvest season is coming. It is also the time when fields become full of life when farmers harvest rice by taking the grains in bags and then carrying them home through valleys and mountains.